ACHR News Design Award
Beckett's BK221UL Condensate Pump has been recognized for excellence in product design in the 2023 Dealer Design Awards Program.
Pumps You Can Trust
Since 1948, we have built our name in pumps. Today, we offer pumps for demanding applications including HVAC, Refrigeration and many OEM applications.
Condensate Management
As the choice of HVAC professionals, Beckett offers a full range of condensate pumps for almost any application (small, medium, large, mini split, high-temp, plenum rated and more).
OEM & Custom Pumps
We work with OEMs producing specialty equipment for HVAC/R, computer room A/C, refrigeration, ice machines, evaporative cooling, tile saws, parts washers, oil skimmers and more.
Best Resources for Customers
Our Resources
About Beckett Corporation
Dependable Pump Solutions
Since 1948, Beckett has been a recognized leader in designing innovative and reliable pumps and accessories for the HVAC, Water Gardening and OEM markets. While manufacturing pumps remains the core of our business, over the years we have transformed to reach a broader range of customers.
Beckett Products
High Quality Pumps and Accessories
Customer Testimonials
What Customers Say About Our Products
Janet – Homeowner
2100 GPH Submersible Waterfall Pump
"Awesome waterfall pump. The other brands we purchased in the past failed after about 3 months. We're tired of bringing them in for exchange. We'll stick with the Beckett 2100 from now on."
WS – Homeowner
680 GPH Submersible Pond Pump
"This is my 2nd pump. Great for smaller ponds. Best feature is that it pumps water out of 2 outlets. My first one lasted about 10 years running 24/7 for the whole 10 years I just got this one about a month ago."
OEM Product Engineer
OEM Using Beckett Drain Pumps
"Beckett's wide range of core pump technologies gives us more options for an extremely reliable pump without the added costs of a custom product."
OEM Engineering Manager
OEM Using Semi-Custom Submersible Pumps
"Beckett's OEM team was very responsive during the product development process to optimize our design, including materials, costs, testing and overall pump reliability."
Homeowner
CL201UL Low Profile Condensate Pump, 20 Ft Shutoff
"I use this with my furnace, which is down in the crawl space under the house. It works well, and since this is a pretty harsh environment, I decided to get a spare. Usually gets checked once a year and cleaned as necessary. I was very pleased with the service from SupplyHouse.com"
Jack
CB151LSUL Medium Condensate Pump w/o Safety Switch, 17 Ft Shutoff (1/50 HP, 115V)
"Found that the condensate pump on my heater was bad. It is in a vacation house, so not fixing it wasn't an option nor was showing up without the right parts. This pump was exactly what I needed. Highly recommend this part."
Onessimus – Homeowner
680 GPH Submersible Pond Pump
"This pump is reliable - it is the second one I have bought, but only because I cut the power cord with my lawnmower and didn't realize it in time. So now I have a spare. The best thing is the inlet filter, which means that my fountain-head doesn't clog up often."
Anonymous – Homeowner
3550 GPH Submersible Waterfall Pump
"I've been using mine for five months, and knock on wood, it has not had any issues, it pumps very efficiently for what I need, and the only thing I would've asked is that the cord would be longer, but that's just because of my placement away from the outlet. Otherwise, I would recommend this pump, and I made sure to do tons of research since I'm the one who built my project myself."
OEM Product Manager
OEM Using Beckett Condensate Pumps
"Beckett's speed and flexibility made them the ideal supplier to partner with. We needed proven performance, cost assurances, and speed to market."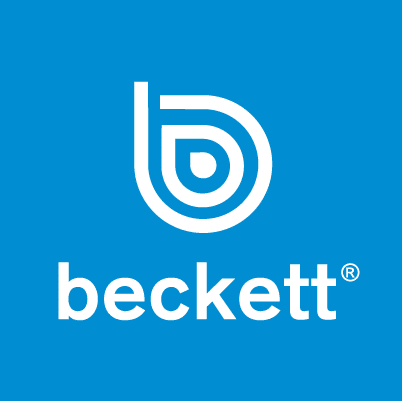 Michael W – Homeowner
160 GPH Submersible Low Water Auto Shut-Off Fountain Pump
Easy to assemble and placed right into service with no issues. I had a pump burn out after 2 years and replaced it with this pump. It has much better flow and makes the water fill the fountain much more efficiently.
Beckett's Email News & Updates
Subscribe to Email Updates
"*" indicates required fields